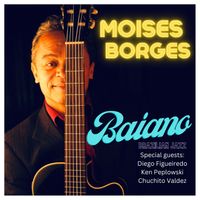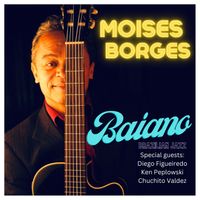 ENGLISH TRANSLATION BELOW

Voltar pra Salvador, a letra dessa musica saiu de um bate papo online com meu pai, quando ele perguntava quando eu iria visitá-lo, e isso foi logo depois que ele retornou do seu passeio por aqui no hemisfério norte. Mas enquanto eu digitava tudo rimava, e rimou de novo, rsrs. Aí, eu terminei de escrever a letra da música, gravei um esboço e mandei como resposta.

Ele sempre gostou da cena do mercado, do freguês barganhando e do Pelourinho.
Escute com carinho essa musica que eu fiz pra seu Nonô, ele também aparece no video.

Aproveitei pra relembrar o nosso merengue baiano, um dos primeiros ritmos usados pelo Olodum, ainda de quando eu morava em Salvador, hoje eu vivo em Cleveland-Ohio USA. Gravei esse trabalho aqui e no Brasil.

Muito obrigado a todos que colocaram energia nesse projeto, seja nos bastidores, editando audio ou video, gravando instrumentos, vozes, virando a noite, especialmente aos amigos Jorge Wilson da MW Cinevideo que preparou o video com tanto carinho, e Marcelus Leone que me ajudou a produzir o som, também acho ele o melhor saxofonista que a Ivete Sangalo ja teve na vida.
Curta e compartilhe, um grande abraço.
Moises Borges.

ENGLISH TRANSLATION:

Voltar pra Salvador, the lyrics of this song came out from a online chat I was having with my dad, while he was asking when I was going to visit him, and this was right after he returned from his visit here on the northern hemisphere. But while I was typing everything was riming, and rimed again haha. Then I finished writing the lyrics of the song, recorded a draft and sent him as the answer.

He always liked of the market scene, of the client bargaining and of Pelourinho.
Listen with your heart the song that I wrote for Mr. Nonô, he also appears in the video.

I took advantage of the opportunity to remember our merengue from Bahia, one of the first rhythms used by the Olodum (Afro band from Bahia State-Br), from when I still lived in Salvador. Today I live in Cleveland Ohio USA. I recorded this track here and in Brazil.

Thank you very much to everyone that put energy in this project, either behind the scenes, editing audio or video, recording instruments, vocals, working very late hours, especially to my friends Jorge Wilson form MW Cinevideo who prepared the video with so much care, and Marcelus Leone who helped me to produce the audio, I also think he is the best saxophonist that Ivete Sangalo (a pop star from Brazil) has ever had in her life.
Enjoy and share, and a big hug.
Moises Borges.

Cast:
Moises Borges - Guitar, vocals, harmony vocals, bass drums, whistle
Dylan Moffitt - Percussion arrangement
Fabio Gomes - Agogô, pandeiro, berimbau
Gary Aprile - Electric bass
Maria Jacobs - Back vocals
Marcelus Leone - Saxophones, keyboard, bass
Jacob Wynne - Trumpet
Nolan Plunket - Trombone
David Kasper - Tenor saxophone
Carla Batista - Market voice 1
Adriana Matos - Market voice 2

Gravação de áudio:
Lava Room Recording Studios: OH-USA
Estúdio Umuarama: RJ-BR
ML Estúdios: SSA-BR

Engenharia de áudio:
Samuel Osborn
Marcelus Leone
David Kasper
Ricardo Calafate
Lyrics
SEU NONÔ EU VOU EMBORA
Mr. Nonô I am leaving

VOU VOLTAR PRA SALVADOR
I will return to Salvador

UM PULINHO LÁ NA BAHIA
a quick visit at Bahia

PASSEAR LÁ NO PELÔ
walk around at Pelô

BARRA TEM PIRIPIRI PRA COMER ACARAJÉ
Barra has Piripiri so it can eat acarajé

TEM LADEIRA DO PELÔ E SEU CRAVINHO
there is the hill at Pelô and it's clove bar

UM POUQUINHO DE ALEGRIA NO PEDAÇO DO AXÉ
add a pinch of happiness to the slice of Axé

PASSEAR LA NO PELÔ
walk around at Pelô

EU VOU, VOU VOLTAR PRA SALVADOR
I will, will return to Salvador

EU VOU, VOU REVER O MEU AMOR
I will, will see my love again.

SPOKEN WORD AT MARKET

-AI MEU DEUS
-oh my God
-OI TIA, BOM DIA
hello ma'am, good morning
-BOM DIA
-good morning
-NOSSA QUE CHEIRO BOM, QUANTO É QUE TÁ O ABARÁ?
wow it smells good, how much is the abará?
-AH PRA VOCÊ É BARATINHO
-ah for you it is a low price
-SIM EU QUERO UM, COM UM POUQUINHO DE PIMENTA E BASTANTE CAMARÃO
-yes I want one, with a little pepper and lots of shrimp
-CARURU* E SALADA?
-caruru and salad?
-BANANA MADURA É UM REAL, QUEM VAI QUERER?
-ripe bananas for a buck, who wants some?
-OBRIGADA, UM BEIJÃO NO SEU CORAÇÃO, EU AMO A BAHIA
-Thank you, a big kiss in your heart, I love Bahia.

*Salvador: City, capital of Bahia State - Brazil*Bahia: Northeast State of Brazil
*Pelô Nickname for Pelourinho, a historical neighborhood in Salvador
*Barra: Upper class neighborhood in Salvador
*Piripiri: Lower income neighborhood in Salvador
*Acarajé: A cake of fried white beans filled with vatapá, shrimp and pepper
*Cravinho: A bar that serves rum with cloves in the hill of Pelo
*Axe: A music style from Salvador, mostly used for the carnival festivities
*Abará: Black-eyed peas or beans mashed into a paste, then steamed in a banana leaf
*Caruru: Okra dish also used as offer to Orixás, made with shrimp, nuts, lime juice, veggies.